About Lakhota lake
Lakhota lake also known as Lakhota talab, is a very beautiful lake and offers a scenic view to the visitors located at Jamnagar, Gujarat. Bird watching is the most significant activity that takes place on the Lakhota Lake. One can View Itinerary than 75 different species of birds including ducks, flamingos etc. Other fun activities in which one can take part at the Lakhota Lake is boating. You can even taste the street food of Gujarat at this Lake, many stalls have been set up nearby the Lakhota Lake.
Lakota Lake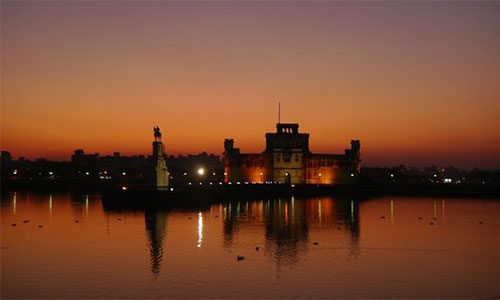 Lakhota lake is famous with the name of LakhotaTalav. It is considered as one of the serene places of Gujarat. The Lakhotatalav is situated in the center of the city. The locals of the city know this lake as the Ranmanllake. This place is known as Ranmal lake because this place was constructed by the king of this place, Jan Ranmal. This place encloses the firearms and arms, sculptures and an archaeological museum.
If you are planning a trip to Jamnagar, you should add this place on the priority list. This place has a huge crowd in the evening time when most of the people come here to relax and socialize. This place becomes attractive when the talav is lit in the night and it is a treat to watch this talav in the night. A number of stalls have been installed around the lake so as to satisfy your hunger.
Around the lake, a walking track has been made for the visitors so that they can walk around the lake on the track. A number of benches have been placed around the talavso that the visitors can sit and enjoy. Apart from this, you can also sit and relax in the Kamala Nehru Park, situated next to the talav.
There are a lot of things to do on the Lakhita lake which involves bird watching, boating in the talav, visit Bala Hanuman temple (Situated in the south-east side of the lake), visit Lakhota museum and Lakhota palace.
360° view Lakhota Lake