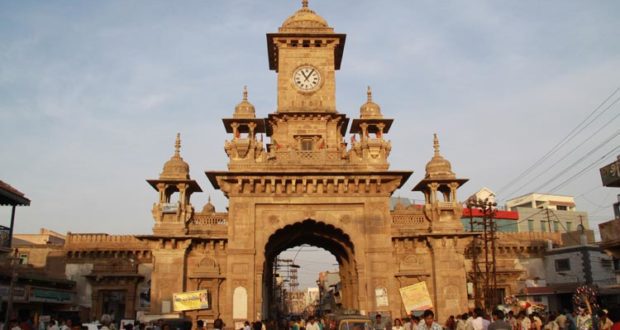 Morbi Sightseeing Places in Gujarat
Located on the banks of the River Machhu, Morbi provides an amazing example of the combination of traditional and the European style of architecture. The Suspension Bridge through which one approaches the town was designed during the British era and is an example of the technological advancement of that era. The town has three gates, and from all these three, the city-centre Green Chowk can simply be utilized because the city planning was done by emulating the European style. Right across the bridge is the Darbargadh or the Old Palace which has an attractively designed front gate and has been currently transformed into a Heritage Hotel.
Sir Waghji, like other contemporary rulers of Saurashtra, built roads, railway network of seventy miles connecting Wadhvan and Morbi and two small ports of Navlakhi and Vavlakhi and Vavania for exporting the region's manufacture of salt and cloth. The railway station of Morbi is a wonderful example of Railway architecture, mixing Indian and European architectural components.
The Mani Mandir of Morbi is a great example of Art. The Darwaza or Gates and the marketplace of Green Bazar tell us about the commercial activities of the town. The primary market here is for making wall clocks. It is like a cottage industry in this city; every home produces them.
SOCIAL LINKS
[aps-social id="1″]