Patan and Modhera Tour Gujarat
Patan and Modhera are two major cultural centers of Gujarat, just few hours away from Ahmedabad.
Modhera: Modhera has a great history behind it. It is famous for its majestic Sun temple which was built by the Solanki Dynasty in the early 11th century. This dynasty established the golden period of the Gujarati architecture. Sun temple has beautiful carvings on its walls, including erotic sculptures which adorn the walls of the magnificent temple. This place is a beautiful visiting spot for tourists all around the country. You can visit this place at all times of the year.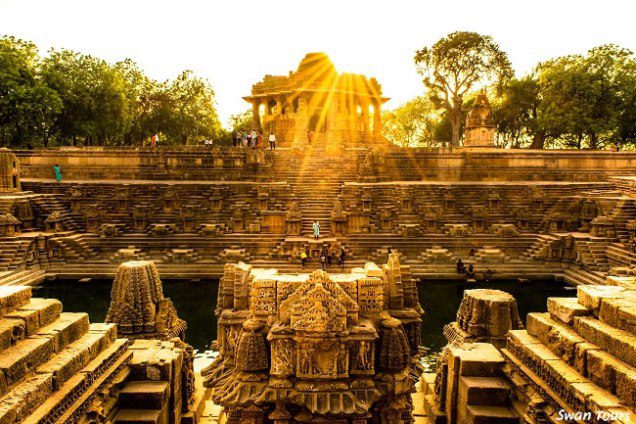 Patan: The  City of Patan is much older than Modhera. It was built around 746AD. This has been the origin place for three major Hindu clans. This place was most famous for Patola weaving when Gujarati culture was at its peak during 10th to 13th century. Patan has some monuments left which are still surviving. Rani niVavstepwell is one of them. It is a spectacular structure which laytys buried under earth till 1986, when it was discovered and restored. It is entirely an underground structure, with seven storeys. You can also visit Patola weaving centers in Patan.
SOCIAL LINKS
[aps-social id="1″]