Poshina Tour in Gujarat
The rulers of Poshina were descendants of the Chalukyas, who were the rulers of Gujarat and Central India in the 12th century. The village here at Poshina is home for tribal people and this is the main attraction here. There is also a palace Darbargadh Poshina which is run by a small family of village. It is a heritage palace cum hotel for visitors. This palace is filled with architectural beauties like huge gateways, numerous pillars and arches. There is a massive dome at center also. It has a view of magnificent Arravali Mountains. It offers pleasant courtyards, gardens, lawns, shady trees and terraces with ancient fort walls and the old prison which reminds us about the property's rich history.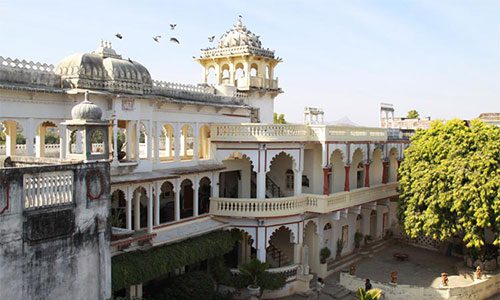 You can have a Jeep tour of the whole village. Cooking, pottery and tribal dance classes are available for tourists at request.There are a lot of places for village sightseeing like ancient Jain temple and Shiva temple. You can also have a close look at the tribal life by seeing pottery work, tribal dance, etc. Nearest attractions are- the famous Delwara temple in Mount Abu and Kumbharia Jain temple in Ambaji.
SOCIAL LINKS
[aps-social id="1″]