Porbandar Sightseeing Places in Gujarat
Porbandar is a coastal city situated at Saurashtra's western coast in the Indian state of Gujarat. This city has been mentioned in history for various reasons. It is also the birthplace of Mahatma Gandhi, Father of Nation in India. Porbandar is a famous Indian Port and has various sightseeing for tourists here.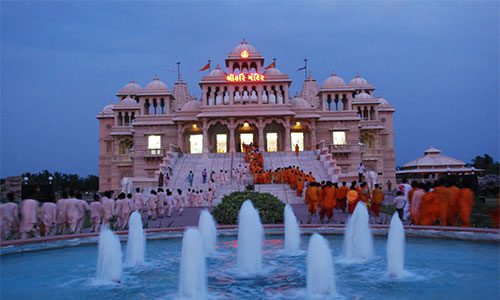 Porbandar Bird Sanctuary: This sanctuary is annually visited by migratory bird like Flamingos, Grebes, Pelicans, Ducks and geese, Avocets, etc.
Nehru Planetarium: Also known as Tara Mandir, this place has various shows for children.
Kirti Mandir: This famous temple has been built in honor of Mahatma Gandhi and is popular for tourists all over the nation.
Barda Hills Wildlife Sanctuary: This sanctuary is situated 15kms away from Porbandar. It is surrounded by agricultural fields, wastelands, forest and terrains of Barda are mostly hilly.
Porbandar Beach: Also known as Willingdon Marina Beach, it is one of the most famous attractions of Porbandar. It has a famous spot Huzur palace near the beach and is annually visited by a lot of tourists.
Apart from having a significant place in Indian History, Porbandar is a famous for all the above places with a beautiful beach sharing its shoreline with Arabian sea.
SOCIAL LINKS
[aps-social id="1″]